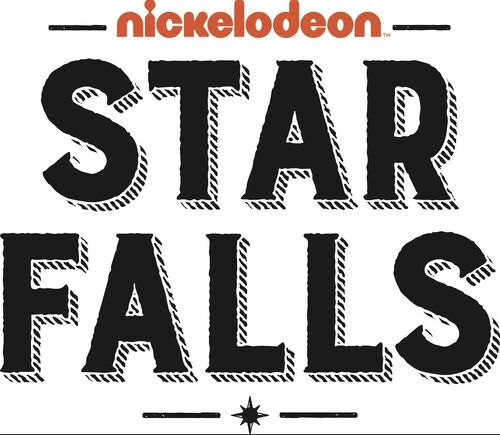 Star Falls is an Nickelodeon American buddy-comedy television series. The series was created by iCarly writer and executive producer, George Doty IV and stars Siena Agudong, Kamaia Fairburn, Jadiel Downlin, Elena V. Wolfe, Dion Johnstone and Marcus Cornwall.
Nickelodeon announced that it ordered 20 episodes for the the first season of the show on May 16, 2017 and the series began production on October 20, 2017. [1][2] Star Falls premiered on March 31, 2018, across the Nick networks.
Series overview
Season 1 (2018)
Tomaso Sanelli is marked as a recurring character or "additional cast member", although stated that he will be marked as main.
#
Ep. #
Title
Writer(s)
Director
Prod. Code
Airdate
Viewers (millions)
1
1
"The Celebrity Setup"
George Doty IV
Stefan Scaini
101
March 31, 2018[3]
0.73

When Sophia rescues the dog of Hollywood star Craig Brooks, she seizes the opportunity to set her mother up with him; when that does not work, she takes things a step further and has the star and his three children move into her home. [3]

2
2
"The Everything Wash"
Jennifer Daley
Steve Wright
102
April 7, 2018
0.62

When Sophia sees that Diamond gets whatever she wants whenever she wants, she hopes for the same treatment from Beth; instead, Craig sees the error of his ways and tells Diamond that she has to earn her own money. [3]

3
3
"The Assistant"
Ethan Banville
Stefan Scaini
104
April 14, 2018[3]
0.60

When Craig's assistant quits, Sophia and Diamond get uber-competitive as they both vie for the job. [3]

4
4
"The Birthday"
Daphne Ballon
Steve Wright
103
April 21, 2018[3]
0.60

Sophia promises not to tell anyone about Beth's usually low-key birthday, but Diamond finds out and plans a huge surprise party without telling Sophia.[3]

5
5
"The Owl Bomb"
Laura Seaton
Stefan Scaini
106
April 28, 2018
0.73

When Diamond blames Star Falls for her drop in online followers, Sophia offers to help her make new videos for her channel; the girls clash when Sophia prefers to focus on causes and Diamond just wants to have fun.
Notes